Public Hearing Notice
Jayhawk Area Agency on Aging will conduct a public hearing at 2:00p.m. on Tuesday, May 22 at Jayhawk Area Agency on Aging, 2910 SW Topeka Blvd., Topeka, KS.
The purpose of the hearing is to review the proposed services to be funded under the Older Americans Act for fiscal year 2019. Some services included are congregate and home-delivered meals, legal services, caregiver services, transportation and in-home services.
The public is invited to attend and provide comments.  For more information, contact Susan Harris, Executive Director, Jayhawk Area Agency on Aging, at 785-235-1367 or 800-798-1366.
Jayhawk Area Agency on Aging, Inc.
We have over 40 years experience administering and coordinating services for older adults.   As the population has changed over time – with people living longer but facing chronic illness and frailty – JAAA services have evolved to meet these new and more challenging needs. JAAA strives to maximize service potential and avoid duplication of effort, while also collaborating with other groups to sponsor events of interest to older adults and their caregivers. The mission of JAAA – to make it easier for older persons to live independently in the comfort of their own surroundings – is not only cost effective, is the preferred choice for hundreds of older adults in Shawnee, Jefferson and Douglas Counties.
Programs and services available to Kansas seniors
Jayhawk Area Agency on Aging (JAAA) has been assisting seniors for almost 40 years. JAAA can provide assistance to seniors and adults with disabilities needing various levels of support. JAAA will help individuals maintain their independence by providing programs and services such as information and assistance, in-home services, minor home repair, case management, and much more. These programs and services, among others are available in Douglas, Jefferson and Shawnee Counties in Kansas. If you do not live in these three counties you may find help through an Area Agency on Aging in your county.
JAAA can help if you.
Are overwhelmed with caring for a loved one?
Need information about community transportation?
Are you looking for options on improving your health?
Are you becoming overwhelmed with daily tasks?
Are you looking for education opportunities?
Are you looking for housing options?
Are you considering nursing home or assisted living placement?
Are you looking for volunteer or social opportunities?
Are you burdened financially with the cost of prescription drugs?
Have questions about Medicare or Medicaid?
Other links to assist you.

Amazon will donate 0.5% of the price of your eligible AmazonSmile purchases to Jayhawk Area Agency On Aging Inc whenever you shop on AmazonSmile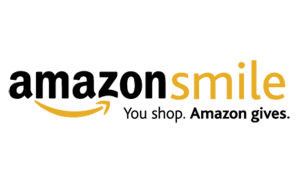 Another simple way to help Jayhawk Area Agency on Aging.–Link your Dillons Plus Card to Jayhawk Area Agency on Aging with the Community Rewards Program.   https://www.dillons.com/communityrewards   Use the 5 digit NPO of 62321