JAAA makes a difference in the lives of seniors and their caregivers. Many of JAAA's services allow seniors to continue living in their homes and remain safe and independent for as long as possible. By becoming a Guardian Angel of JAAA you can help seniors who need dental cleanings, supplies or medical equipment they cannot afford, or provide respite care to a caregiver in need of a break. Any gift through Guardian Angel of JAAA will be used to support seniors and caregivers in Jefferson, Douglas, and Shawnee Counties and assist with unmet needs that are not provided by other funding sources.
Please make checks for Guardian Angel contributions payable to Jayhawk Area Agency on Aging (JAAA) and put "Guaridan Angel" in the memo line.
Support can be provided in many ways:
Donations – A one time or occasional contribution to help JAAA continue to serve Jefferson, Douglas, and Shawnee County seniors and caregivers.
A Memorial Donation or a Living Tribute – A gift that honors a friend, relative, colleague; or recognizes a special occasion in honor of a loved one. If requested a card will be sent to the honoree or their family.
Planned Giving or Bequests – Include JAAA in your will, estate, or as your designated memorial.
In-kind Donations – Businesses or families may wish to provide items that can be used for special events or projects including volunteer recognition, holiday gift bags for clients, lending library resources and National Family Caregiver Month events. Items such as bath chairs, walkers, wheelchairs, and other equipment are welcome as well.
Donations Should be made payable to: Jayhawk Area Agency on Aging
and mailed to:
2910 SW Topeka Blvd
Topeka, KS 66611

Or to Pay by credit card please click the links below and follow the instructions.
To donate to the Guardian Angel Fund click below

To donate to JAAA General Funds click below

A simple way to help Jayhawk Area Agency on Aging.–Link your Dillons Plus Card to Jayhawk Area Agency on Aging with the Community Rewards Program.   https://www.dillons.com/communityrewards   Use the 5 digit NPO of AR212
Amazon will donate 0.5% of the price of your eligible AmazonSmile purchases to Jayhawk Area Agency On Aging Inc whenever you shop on AmazonSmile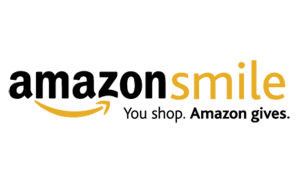 $25 – Your gift of $25 will provide personal care items such as incontinence supplies or nutritional drinks.
$50 – Your gift of $50 will provide a dental cleaning for a senior.
$75 – Your gift of $75 will provide an afternoon of respite for a caregiver in need of a break.
$100 – Your gift of $100 will provide assistance purchasing dentures, an air conditioner or larger items that cannot be purchased with other resources.
JAAA is a 501c3 organization and all donations are tax deductible